Punch Magazine October 2023 - Style and Substance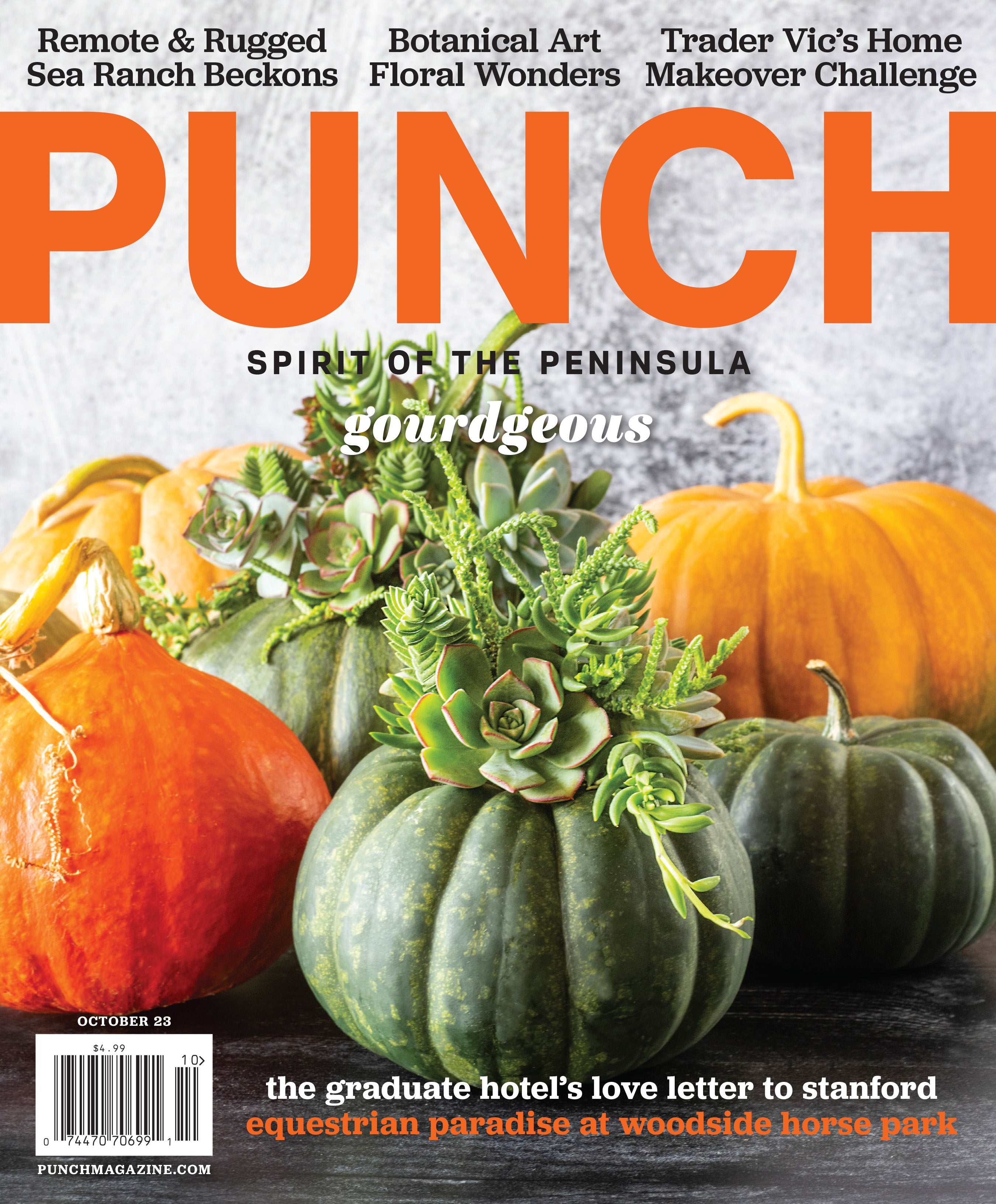 Words by: Sophia Markoulakis Photography by: Annie Barnett
As partners in business and life, Sam and Gloria Malouf have had 23 years to perfect that elusive balance that so few couples get right when working together. And they both credit the Peninsula with being a foundational bond.
Sam recalls his first reaction when he arrived here from Texas: "The moment I stepped out of SFO on April 1, 1991, my whole being felt refreshed. I took a  deep sigh of relief and knew I was home." After emigrating from Lebanon in 1979 and spending her first few years in Las Vegas, Gloria had a similar visceral reaction when her family relocated to the South Bay. While dating Sam in the late '90s and visiting him at his family's business, she too fell in love with the Burlingame-San Mateo area. Today, as co-owners of Burlingame's upscale boutique, Sam Malouf Authentic Luxury, the duo harmoniously work side by side. They continue to build an ever-evolving life based on mutual respect and shared heritage and interests, all while running their thriving store stocked with sleek sport coats and blazers, classic dresses and clutches.
Sam and Gloria, both of Lebanese descent, met in the late '90s at a local Lebanese-American Association fashion show that Sam's family business, Malouf's, was sponsoring. Gloria's cousin, who was helping with the fashion show, was short on models and asked Gloria to fill in. "The rest is history," smiles Gloria. Sam has been part of the Burlingame business community for 34 years, first with his family's business, Malouf's, and then with the couple's own enterprise for the last 15 years. Sam's ties to Italian menswear and Neapolitan tailoring run deep, and brands like Zenga and Brunello Cucinelli are part of his core lineup. Gloria has been by his side since they wed, first helping with Malouf's while working full-time as a corporate retail buyer to now heading up a robust womenswear section ranging from established brands like Missoni, Proenza Schouler and Khaite to Australia's Aje and Swedish sustainable fashion brand BITE.
Specializing in coveted and cutting-edge European and Japanese designs, the Maloufs have the eye (and the inventory) to supply customers with particular looks that often can't be sourced outside of Europe. Separately, they travel to Europe several times a year to connect with vendors and attend shows. Even with lots of international travel, you'll still find both of them on the sales floor most days. And you might even run into Gabriella, their youngest of three daughters, helping out after school.

It's not cliche to say that family means everything to the Maloufs. The couple's three daughters— Eleanora, 21, Isabella, 18, and Gabriella, 11—are their world, and the work that it takes to run a business is never lost on them. "They have watched us grow our business from the ground up. Naturally, we don't expect them to carry on the legacy of the family business, but if they did, we would welcome it. We give them the room to follow their interests first," Gloria explains. Sam expands further on his daughters and the business: "I would love to grow the business with their involvement, and I know each would bring different talent —but only if they have the passion. And I would want them to work elsewhere for five years first since experience outside is essential to their success here."
Gloria credits her business acumen to her previous career and her innate curiosity and passion for design, but she also gives a significant nod to Sam. "We challenge each other's viewpoints and learn from them," she notes. "We have a mutual respect for what we both do and our individual strengths."